In Memory
Joe Walton VIEW PROFILE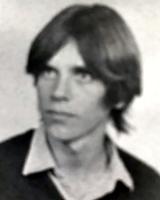 Joseph Michael Walton
1953 ~ 2016
Together we mourn for the world has lost one of the good guys. Joseph "Joey/Joe" Michael Walton of Salt Lake City left this world with his wife, Debi, by his side on July 31, 2016. He was born to Jan Caldwell and Eugene Walton on September 15, 1953 in Salt Lake City. He was the 2nd oldest of five children. As a child, Joey was mischievous and rambunctious yet always kind, gentle and soft spoken. Childhood days were spent fishing, tubing and tormenting his sisters. It was in his youth that his love affair with skiing began, a sport he enjoyed his whole life through. Sometime near his high school years, he met his lifelong friend Craig Williams, beginning a life of wild adventures from racing sports cars to traveling to various places to see the Rolling Stones perform. In later years Joe and Craig laughed often about their youthful experiences right up until his last hours.
Once out of high school, Joe was drawn to the art of wood work, as was his father, grandfather and great grandfather before him. He exquisitely built everything from homes to beautiful, custom furniture with another lifelong friend, John Hoggan. Joe married Diane Russell, later divorced. Together they had one child, his cherished child, Destiny Jo. Later he met, fell in love with and married Debi Petersen and her two children. Together they indulged in their shared passion of world travel. Joe loved to research geography and culture and to learn the culture before embarking on a new global escapade. From Vienna to Vietnam, they enjoyed their explorations of the world. Joe and Debi spent the last several years creating a pristine getaway in nearby Echo canyon. Joe loved the tranquil setting and scouting for wildlife, developing the property and took up the hobby of nature photography.
For the last 8 years he worked for BEMSCO, a defense product company, where he made many friends and was loved by all. Joe took great pride in his home improvement projects, his tools, cars, breakfast shakes and spending quality time with his four grandchildren whom he absolutely adored. He was extremely well organized and was helpful to all that knew him. Joe, our lives will not be the same without you here. With just a look, you could set the room to laughter. We will desperately miss your unique sense of humor, the dapper scent of your cologne, your highly regarded advice, your deep blue eyes, laughter and love and most of all the simple comfort of your company.
Preceded in death by daughter, Heidi, and father, Eugene. Survived by his mother Jan, wife, Debi; his children Destiny, Jesse (Randi) Petersen and Adrienne (Josh) Taeoalii, four grandchildren, Nalei, Anabelle, Soul, and Ely; siblings, Pamela Walton, Julie Lancaster, Lisa Walton and Sean (Laurel) Walton; countless aunts, uncles and cousins.
Funeral services will be held at Larkin Sunset Lawn Mortuary, 2350 E. 1300 S., Salt Lake City, UT at 2:00 p.m. Visiting amongst friends will begin at 1:00.
Click here to see Joe's last Profile entry.