In Memory
Brent Young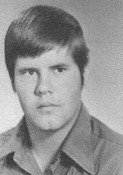 Brent John (Bear) Young passed away on September 3, 2019, after a long battle with cancer. He was born October 12, 1953, in Salt Lake City, to Marion and Catherine Rebecca Young. He was the youngest of 4 children; he had a brother Bruce, and two sisters, Bonnie and Colleen.
As he grew up, he would play pool with his friends and, in his own words, 'take their lunch money'. This tradition continued through his life while playing pool with the family in Melanie and Cory's garage. He was an excellent pool player.
In 1973, he met LouAnn Green, and she became his wife and life partner. They had 3 daughters over the next 6 years. Brent traveled throughout the country while the girls were young. Unfortunately, that meant he had to miss many school programs, activities and achievements for the girls. The girls do have many memories of camping with him while he was working. Camping has been a long time family tradition, which included a trip to Yellowstone with 24 family members last year. He was also able to go to Rocky Mountain National Park and Bear Lake this summer, and had planned to go to Yellowstone and Navajo Mountain this fall.

He has been a mechanic on a circle track car and the sand drag for another close friend, Clay Thompson. He has enjoyed camping, fishing, and hunting (especially with his 'son', the family's Labrador retriever, Zac). He also enjoyed NASCAR, playing with motorcycles, and anything else he could do outdoors. He loved Browns Park, and finally was able to make his dream come true this year: his cabin is in the final stages of being completed. The property will be named 'Bears Dream'.

Brent was a big, burly, biker guy with a gruff voice, but the man had a huge heart of gold. He will be terribly missed by his entire family, and all those who had the privilege of calling him friend and brother, and there are many!