In Memory
Kristine Kelly VIEW PROFILE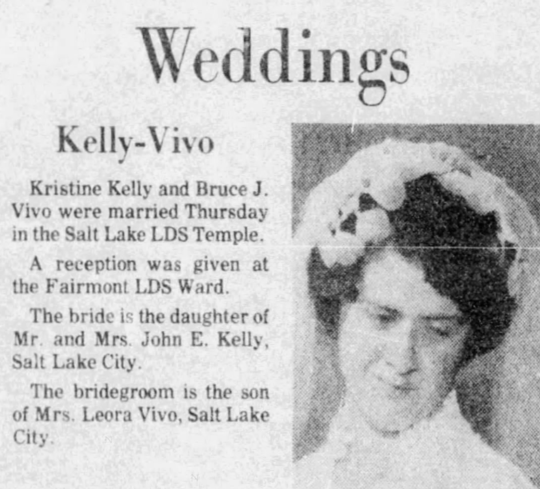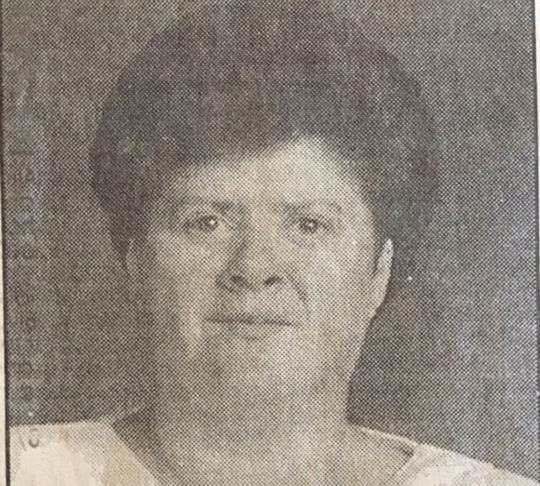 On October 15, 1999, Kristine Kelly passed away after a courageous battle with cancer.Kris was born on October 10, 1953 in Salt Lake City, Utah to John and Lorraine G. Kelly. She was a faithful and devoted member of the LDS Church and served for 10 years as a voting judge in Salt Lake City.
Kris is survived by her mother and father, John and Lorraine Kelly; two loving brothers, Raymond and Brent (Cortney); and five nieces and nephews, who were the joy of her life, Jason (Brittanie), Laura (Paolo), Ryan, D. J. and Reilly; and several loving aunts, uncles and cousins.
The Kelly family would like to give special thanks to Meg along with the rest of the Hospice staff and volunteers: Carol Koelliker, Diane Skidmore, Sharon Cummings and all others who showed their love and support during this difficult time. You made Kris' last days bearable and contributed what is most important.
Funeral services will be held at 12 noon on Tuesday, October 19, 1999 in the Fairmont Ward Chapel, 2465 South 800 East. Family and friends may call from 6-8 p.m. on Monday, October 18, 1999 at the Wasatch Lawn Mortuary, 3401 South Highland Drive and at the ward from 10:45-11:45 a.m. prior to services. Interment Wasatch Lawn Memorial Park.
To honor Kristine, please volunteer service through your church, neighborhood or an agency.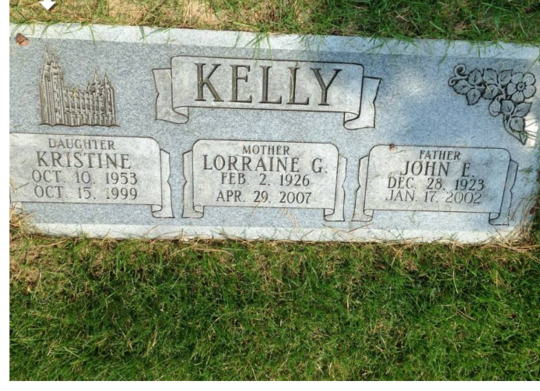 Click here to see Kristine's last Profile entry.